Myanmar News Updated
Highlight Myanmar News
---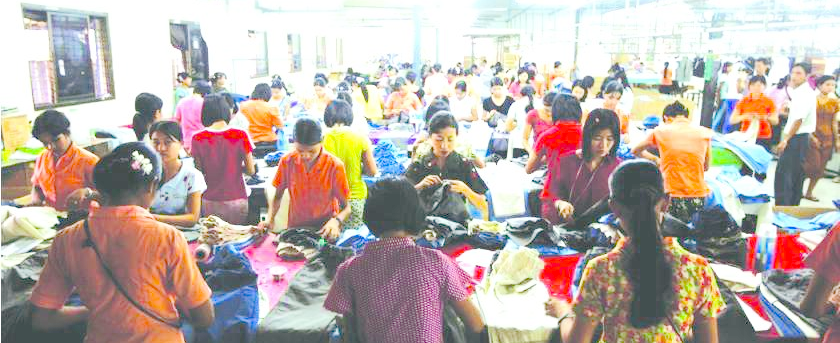 Foreign Investors Invited to Participate in Yangon Industrial Zone Development

11/06/2019
AUTHOR: TIN MG OO
At a press conference on June 3, Chief Minister of Yangon U Phyo Min Thein said that he welcomed the participation of both local and foreign investors to help establish new industrial zones, and upgrade existing ones.
"Yangon has 29 industrial zones," he said. "We have to rebuild or renovate all of them. Moreover, we have 11 industrial zone projects in hand, which will be implemented outside of the YCDCs [Yangon City Development Committee's] administration. The projects that we have in mind will not be implemented only by the government, but instead by collaboration between the government and the private sector."
He added that beyond the industrial zone construction or upgrade projects, foreign investments are welcome for projects intended to improve the water treatment and sewage system.
The new or upgraded industrial zones will use as a pattern the example of Thilawa Special Zone, which is considered to have been the most successful special economic zone in Myanmar.
Besides the government effort, United Nations agencies and the UK are assisting the government to conduct feasibility studies for upgrading existing industrial zones, or building new ones.
The Yangon Regional Government has formed committees for related industrial zones, with the aim of upgrading them. These committees are holding meetings on a monthly basis to discuss the matter.
The regional government is also trying to address the squatter issues in the existing industrial zones, even as they work to renovate and upgrade the areas.
The industrial zones are to be set up in the 11 townships outside of the municipal areas. This is part of an effort to reduce the development gap between areas administered by the YCDC and areas it does not oversee. Besides Htantabin, the ten other townships selected are Kawhmu, Kungyangon, Twantay, Thanlyin, Kyauktan, Khayan, Thongwa, Taikkyi, Hmawbi, and Hlegu.
There are 29 existing industrial zones in Yangon, in addition to the Thilawa Special Economic Zone. These account for 53 percent of the industrial zones in all of Myanmar.