Myanmar News Updated
Highlight Myanmar News
---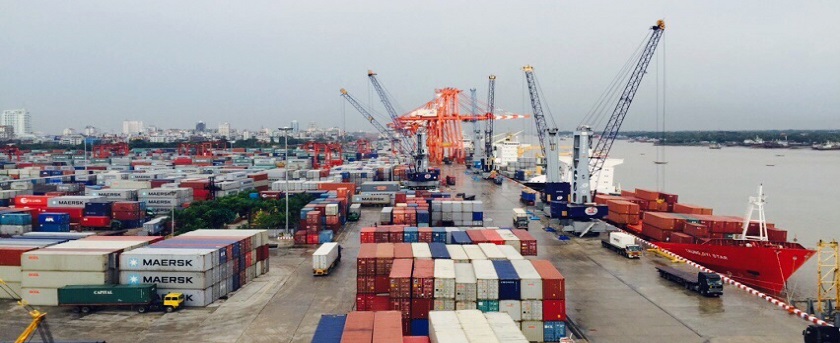 Yangon To Build International Port at Mouth of Yangon River

11/06/2019
Author: Tin Mg Oo
At a press conference on Yangon Project Bank on June 3, U Phyo Min Thein, Chief Minister of Yangon Region, announced that his regional government will build an international port at the mouth of the Yangon River. It will be very much like the one in Singapore.
He said: "Along with Yangon Special Economic Zone, we will build a massive port at the mouth of the Yangon River. We have the advantage of being able to transport goods to other inland regions close to our country through this port. However, because these projects are so huge, we can't implement both at the same time. We need to balance between supply and demand."
Through the new port, he said that goods can be exported to inland regions such as Yunnan Province, China. This trade route would be much shorter than the existing trade route that passes through the Strait of Malacca and thence to the South China Sea.
The port can also, he explained, bring Yangon into a critical position in the global trade stage. Myanmar will be able to connect with the world via trade through this port.
Myanmar currently has nine ports along the western and southeastern coast of the country, with Yangon being by far its most important. According to data supplied by the Myanmar Port Authority, the number of vessels calling at the Port of Yangon has increased from 1,083 in FY 2010-2011 to 2,267 in FY 2017-2018, a very positive trend in the numbers.
However, the minister also cautioned that before building the port, the government needs to consider the possible volume of trade that will pass through it, or the venture would only incur financial losses.
Yangon Regional Government will employ a ranking system as they consider if the proposed projects will be added to Yangon Project Bank, which is initiated with the goal of effectively and sustainably implementing the projects.