Myanmar News Updated
Highlight Myanmar News
---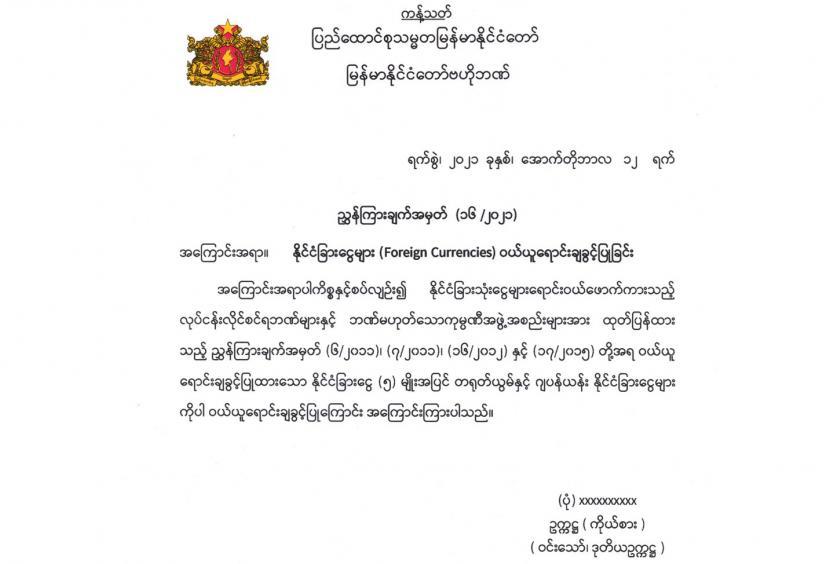 CBM allows trading Chinese and Japanese currencies

13/10/2021
The Central Bank of Myanmar has allowed the buying and selling of Chinese and Japanese currencies.  
As per the instruction (16/2021) issued on October 12, all the banks holding authorized dealer licenses and all the companies and organizations holding money changer licenses will be allowed to trade Chinese Yuan and Japanese Yen, in addition to the already permitted five foreign currencies under the instructions (6/2011), (7/2011), (16/2012) and (17/2015).   
Myanmar allows trading US dollar, euro, Singapore dollar, Malaysian Ringgit and Thai Baht. And now the Chinese and Japanese currencies have been allowed for trading.
Copies of the latest instruction about trading of the Chinese and Japanese currencies were sent to the authorized dealer licensed banks, the money changer licensed banks and the money changer licensed companies and organizations.