Myanmar News Updated
Highlight Myanmar News
---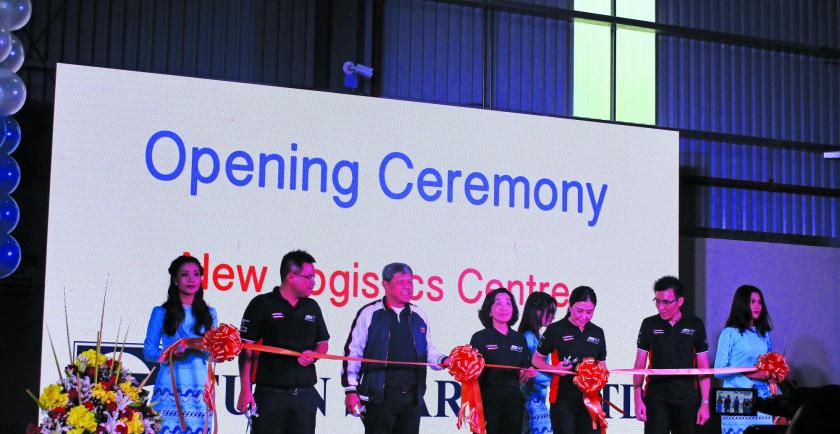 Tunn Star Logistics Opens New 60,000-Square Foot Warehouse

16/07/2019
Author: Ei Thandar Tun: In order to store more product and increase their distribution capacity, on July 3, 2019. the Tunn Star Logistics Company opened a new 60,000-square foot warehouse in Mingaladon Industrial Zone. The company will store around two million liters of engine oil in the new facility, and thence distribute them across the country.
Daw Lin Lin Tun, Managing Director of Tunn Star Logistics, told Myanmar Business Today: "We have been distributing engine oil across the country, with our main base in Yangon. As our business has grown, however, we have had difficulties in storing our products, so we built this new warehouse."
The company was established in 1999, and since 2007 has been the sole distributor for lubricants produced by Thailand's PTT Public Company, Limited.
"Now there are new, foreign, oil and lubricant brands coming into the country," she added. "This creates competition. However, it provides more options for buyers to choose from when they are buying products. At Tunn Star, we always try to offer the best quality product at reasonable prices, leaving ourselves a narrow profit margin."
Tunn Star built a 30,000-square foot warehouse in Hlaingtharya Township in 2010, but eventually outgrew that facility, and no longer had enough space to store their products. The situation dictated the construction of the new facilities.
Tunn Star is also planning to import auto parts into Myanmar, and then distribute them.