Myanmar News Updated
Highlight Myanmar News
---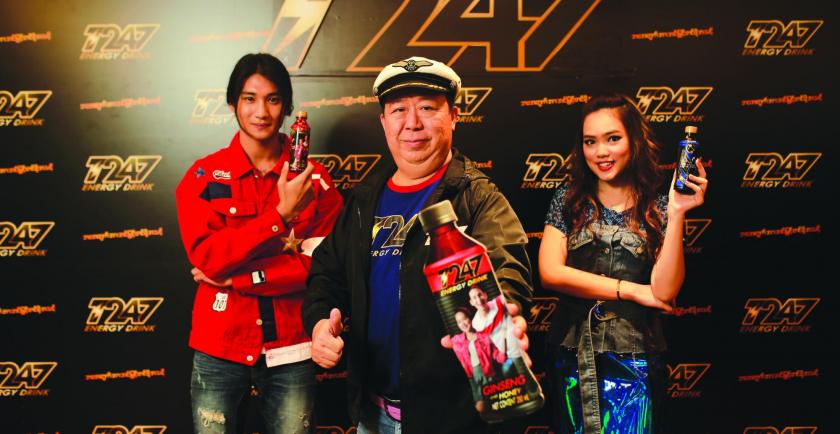 Ichitan Partners with Dagon Win Win to Offer New T247 Energy Drink

17/06/2019
Author: Tin Mg Oo :
Tan Passakornnatee, the President of Ichitan Group, PLC., said: "Myanmar is one of the fastest growing economies in Southeast Asia, and has a lot of potential. Considering the continuous GDP growth from 6.1 percent in 2013 to 8.4 percent in 2017, the country has seen rising disposable income among households. According to a consumer survey by Frost & Sullivan, a large portion of the population is young and hardworking, and they enjoy energy drinks over soft drinks. This trend has boosted the energy drink's popularity, rising from only ten brands in 2010 to the 15-20 brands available today."
He continued: "Considering this trend, and considering the confidence consumers have in Thai brands, not to mention the benefits of T247, we have strong confidence in a positive market reaction for our new energy drink. T247 will be the real 'life booster' that fits this younger generation's needs and busy lifestyle."
The T247 hybrid energy drink will be available in two formulas. Each 280 ml bottle will cost K500. The blue bottle is the collagen and zinc formula. It has vitamins B6 and B12, collagen, and zinc; not only will it quench thirst, but it will help to smooth and shine skin. The red bottle is the ginseng and honey formula. It will be refreshing, and also boost energy. T247 has a high potential to become the energy drink of choice; it will boost consumers' energy during the long workdays, and it will also make consumers feel good and confident.
In cooperation with Dagon Win Win, a leading local distributor, Ichitan Group hopes to bring T247 hybrid energy drinks to consumers nationwide through both traditional retail outlets and modern trade outlets. Knowing that the majority of consumers buy from traditional trade channels, 85 percent of the new drink's distribution will be focused there.
To promote T247 hybrid RTD energy drink in Myanmar, Ichitan Group has contracted the county's superstars Ko'Paing Takhon and Ma'Yoon Yoon as the brand presenters. This will help reach and win the hearts of young consumers. The follow-up will include many exciting marketing activities and promotion through high-visibility media such as bus wraps, Facebook, TV commercials, radio spots, billboards and other out-of-home advertising, among other methods.
Tan Passakornnatee said: "Ichitan Group is proud to bring consumers a real 'life booster' that will become part of their lifestyle, a drink that defines their social status and cool way of life."