Myanmar News Updated
Highlight Myanmar News
---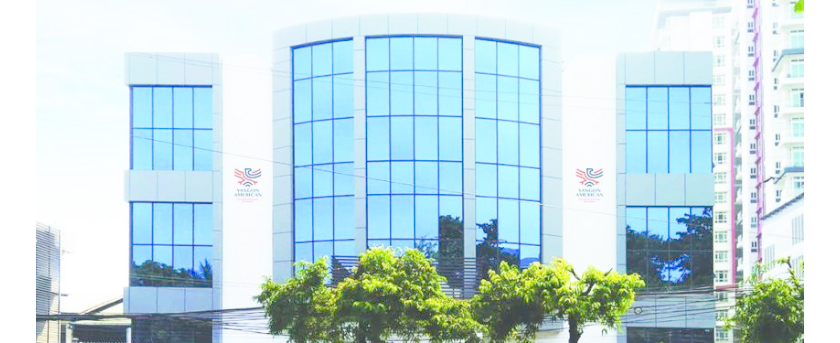 Yangon American International School Opens Its Doors

21/05/2019
AUTHOR: SWE LEI MON
Yangon American International School is a new K-12 international school in Myanmar, and has officially opened the doors to its 25,000 square foot campus.
The facility — located at Yangon-Insein Road in Hlaing Township, Yangon — is a sizable investment with state-of-the-art facilities.
"Our goal was not just to open another 'international school' in Yangon, but an academic school, focused on delivering a standards-based, metrics-driven education that prepares students to not only succeed at university but in the global economy," explained Robert Crutchfield, Yangon American's Head of School. "The job market is rapidly changing, and by the time our students graduate from university, they will be competing for jobs that do not currently exist. It will be vital they have critical thinking and inquiry-based learning skills."
Yangon American offers an American integrated standards-based curriculum through Common Core State Standards. This curriculum is used across the USA and at international schools throughout the world. Students' progress against these standards is measured twice a year through the computer-based Measures of Academic Progress (MAP) tool. The results are then integrated into each student's individual learning plan, allowing teachers to identify the precise standards that each student has achieved, and areas where further support is needed.
Premium Education
The teaching staff comprises of highly experienced, credentialed teachers from the USA with a recognized Bachelor or Master's Degree. The high-end facilities include an interactive SMART Board®, tablets, and ergonomic furniture in every classroom, premium play and sports spaces, and quality food provided by Novotel Yangon Max.
Crutchfield summed up these features by saying: "All of this will be available at fees up to 35 percent less than those charged by the other three 'top tier' international schools in Yangon."
For the school year commencing August 2019, Yangon American has now opened enrollment for local and international students in Nursery (age 2 to 3) through Grade 3 (age 8 to 9). The school will add additional grade levels each year, soon expanding up to Grade 12 (age 17 to 18).
"As we move forward, we will integrate the very best of the American curriculum with the International Baccalaureate (IB)," explained Mr. Crutchfield.  "We will also begin the accreditation process with the Western Association of Schools and Colleges (WASC), which will further enrich our program and our school."