Myanmar News Updated
Highlight Myanmar News
---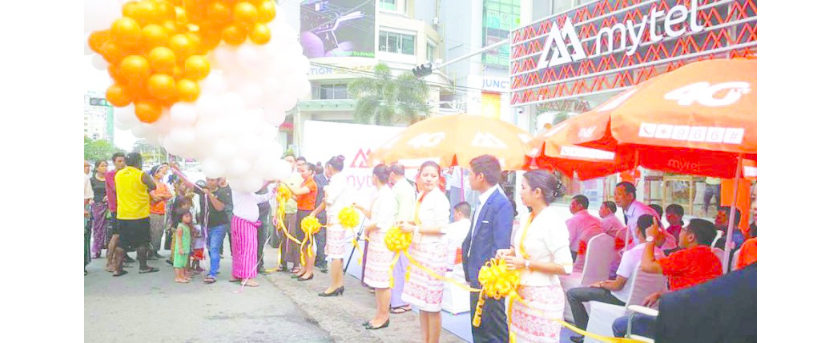 Mytel's eSIM Technology Available Now

23/04/2019
AUTHOR: EI THANDAR TUN
Mytel has introduced eSIM for customers in Myanmar which will be on trial sale from April 8 to May 7 at Mytel stores. Customers can buy and try out eSIM at a regular price of 1,500 kyats.
Many people have been waiting for this technology to emerge ever since Apple and Google first introduced the capability on their products. Apple has had the feature available since the Watch Series 3, and now on the iPhone Xs series phones. Google's Pixel 2 was the first phone to make it available. Even so, very few carriers around the globe have supported the technology from the network side, but the wait for Myanmar is over. Mytel jumped on board and first announced that it was bringing eSIMs to its network back in October 2018, and now the eSIMs are available for use.
Mytel's telecom partner, Viettel also announced the trial use of eSIM in Vietnam very recently. In Myanmar, Mytel aims for customers to use eSIM as it is considered to be the next big innovation in telecom industry to support better convenience of SIM usage and is a mainstream trend of technology that sparks enthusiasms and excitements among smartphone manufacturers, telecommunication operators and end users for various reasons.
In light of the new eSIM technology available to the market, Mytel's External Relations Officer U Zaw Min Oo said in a speech: "Mytel, this time, brings the eSIM technology for customers in Myanmar market. Unlike other operators, we are very proud to be the first operator in introducing latest technology like eSIM and new innovations for our users in the market".
eSIM is an electronic, or embedded SIM which is built right into smartphones. eSIM stores all information that is necessary to identify and authenticate the mobile subscribers and its carrier. In doing so, business people will find it convenient and useful as its usage can be separated for either business or personal. Customers who use more than one SIM, will be able to experience true potential and the best experience as the advantages of eSIM includes omitting worries of reserving sim card slots in smartphones and loss or actual damage of physical sim cards.
Because frequent travelers to international countries can add a roaming eSIM, it eases the troubles of travelers having to take out their original SIM and buy a suitable one from the countries to access the network. Mytel eSIM users can add a roaming eSIM when going to Macau, Indonesia, Thailand, Laos, Vietnam, Cambodia, Canada and 12 other countries that support eSIM technology and easily connect to their respective networks.
eSIM technology is compatible with smartphones such as iPhone XS, iPhone XS Max, iPhone XR with iOS 12.1 or later and it is expected that other smartphones will support the technology in the near future.
Apple's devices support one physical SIM and one eSIM, and customers can use physical SIM as primary and eSIM as secondary. For those customers who do not wish to use physical SIM, eSIM can be activated either primary or secondary. However, there is a limitation of using only one eSIM at a time.