Myanmar News Updated
Highlight Myanmar News
---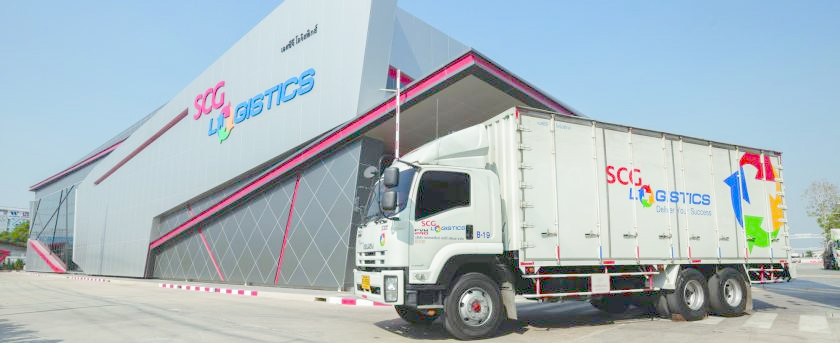 SCG Q1 Report, Places More Focus on Packaging and Cement

07/05/2019
AUTHOR: ZIN THU TUN
SCG announces Q1/2019 Operating Results and is ready to exponentially accelerate growth strategy, especially the packaging business and retail offshoot of cement-building materials business which display a consistent growth track. The overall operating results show an increase in profits of 11% quarter-on-quarter (q-o-q), but dropping to 6% year-on-year (y-o-y), primarily due to oil price fluctuations and global economic slowdown.
Mr. Roongrote Rangsiyopash, President and CEO of SCG, disclosed that the company's unaudited operating results for Q1/2019, with registering revenue from sales of 5,429 Billion MMK (US$ 3,554 million), a decrease of 4% q-o-q and 5% y-o-y, mainly from lower chemicals product prices due to weak global demand. Meanwhile, profit for the period reached 563 billion MMK (US$ 369 million), an increase of 11% q-o-q chiefly thanks to all businesses performing better than the previous quarter, but decreased 6% y-o-y mainly due to the decline in performance of chemicals business in light of decreased product margins.
SCG's revenue of high value-added products & services (HVA) sales for Q1/2019 reached 2,196 billion MMK (US$ 1,438 million), which was close to that of the previous year, and accounting for 40% of the total revenue from sales. The company's spending on innovation research & development totaled 70 billion MMK (US$ 46 million), or 1.3% of total revenue from sales.
SCG Myanmar has continually awarded its "Sharing the Dream" scholarships to support a second batch of 10 university students to peruse their higher education until graduation. This aims to help students achieve their better future careers and contribution to the country.
In addition, Mawlamyine Cement Limited (MCL) in Mon State has continuously extended local community engagement programs to nearby communities with an aim to uplift quality of life for community residents. The programs include education facility improvements, mobile health-check programs and religious developments.
Mr. Surachai Pornjindachote, Country Director of SCG in Myanmar has announced the business direction for better responding to rapid changing in customers' needs by re-organizing the company working structure and changing to the new business behaviors, both Customer Centric and Entrepreneurship, to improve its core business to be more efficient and sustainable. This result in well delivering products, services and solutions that address customer needs in order to bring about a better living, with the commitment that customers are the priority in everything SCG do.
SCG is advancing the adoption of digital technology to boost business efficiency. For the first time in the world, SCG adopted Blockchain Corda R3 digital platform to streamline procure-to-pay system with vendors. Such move made a great leap forward, especially in chemicals business and packaging business as the platform is conducive to up to 70% cost reduction in procurement and payment processes. As a result, SCG won several awards for the adoption ranging from Asset Triple A Treasury, Trade, Supply Chain and Risk Management Awards 2019 for Best Supply Chain Solution, presented by The Asset, Asia's leading financial magazine, and Gold Awards Excellence in Automation from 21st Asian Shared Services & Outsourcing organized by Shared Services & Outsourcing Network (SSON), the largest global community for shared services and outsourcing professionals. SCG also has plans to incorporate blockchain into other areas aimed at providing greater convenience for vendors to buy products from SCG," concluded Mr. Roongrote.