Myanmar News Updated
Highlight Myanmar News
---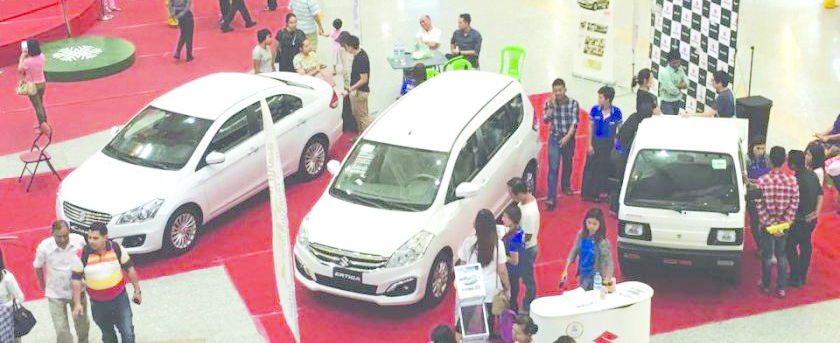 Suzuki Made Over 10,000 Vehicles at Thilawa

07/05/2019
AUTHOR: ZIN THU TUN
Suzuki Motor Corporation said that its plant at Thilawa Special Economic Zone in Yangon has produced over 10,000 vehicles in the year since it shifted most of its production from the plant in South Dagon Township to the new plant at Thilawa Special Economic Zone.
From April 2018 to March 2019, the plant at Thilawa SEZ produced 10,459 vehicles and the plant at South Dagon Township produced 1,800 vehicles.
"Our production managed to surpass our target number of 10,000 vehicles," said Mr. Toshihiro Suzuki, President of Suzuki Motor Corporation.
The vehicles that the plants produced are Suzuki Ciaz, Suzuki Swift, and Suzuki Ertiga, but Suzuki Motor is planning to expand its production line in Myanmar.
"Along with its economic development, there is a market with one million vehicles demand in Myanmar," said Mr. Keiichi Asano, Managing Director of Suzuki Myanmar Motor Company Limited.
He highlighted how Suzuki will contribute to Myanmar's automobile development while creating jobs for local people.
Suzuki has 46 Suzuki showrooms across the country, where they employ 600 local personal. The two plants have 400 factory workers. Suzuki opened its first factory at South Dagon Industrial Zone in 2000, but production was suspended in 2003 until it resumed production in 2018.
Suzuki said that it generated over $3.3 million in 2018 across the country.