Myanmar News Updated
Highlight Myanmar News
---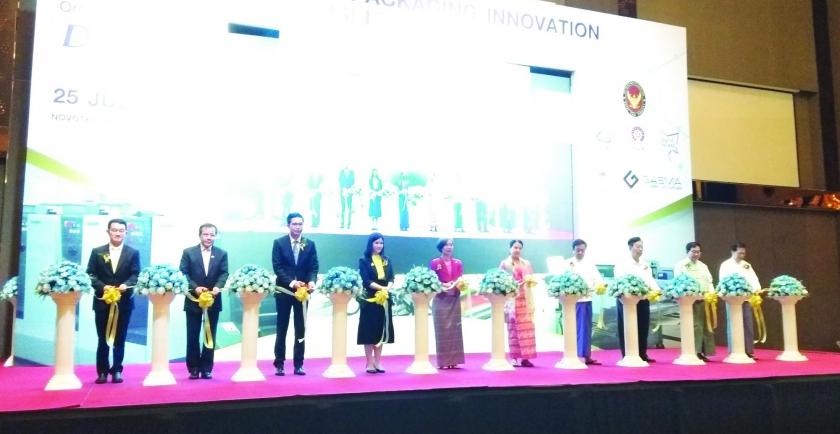 Thai-Myanmar Business Matching Event Held in Yangon

30/07/2019
Author: Myo Sandar : The second Thai-Myanmar Business Matching event for Printing and Packaging Innovation was held in Yangon. The event was held with the goal to network local businesses and Thai owned businesses. The event was held on July 25 at the Novotel hotel in Yangon.
The event was organized by the Royal Thai Embassy in collaboration with Thai Graphic Arts Suppliers and Manufactures Trade Association and Myanmar Publishers and Booksellers Association.
A total of 22 Thai businesses including publishing businesses, packaging businesses and printing machine distributors participated in the event.
The organizers said the business matching would create more connections for businesses from both sides, thus encouraging more investments in Myanmar.
From October 2018 to April 2019, the volume of trade between Myanmar and Thailand has reached $3.1 billion with $1.8 billion in exports from Myanmar and $1.2 billion in imports to Myanmar, according to the Ministry of Commerce
Now, Thailand is one of the five biggest investors in Myanmar, they have invested over $197 billion, according to Myanmar Investment Commission.