Myanmar News Updated
Highlight Myanmar News
---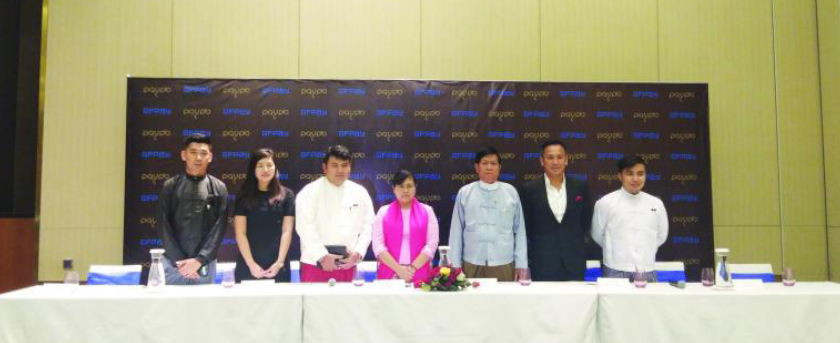 CBM Allows WeChat Trial in Selected Areas

09/04/2019
AUTHOR: ZIN THU TUN
With the increased number of Chinese tourists coming to Myanmar, Central Bank of Myanmar is working to make payments easier for tourists in order to encourage more spending. To accomplish this, they have decided to allow the widely used WeChat Pay in selected areas for a three-month trial.
The online payment network, in which users can pay by scanning the QR code, was officially introduced by Paypb Company Limited and its partner QFPay on March 29.
"During the trial period, the service provider must submit a daily report and a weekly report to Central Bank. Central Bank, after considering the reports, will decide if they will allow the service to extend to other areas,'' Daw Myint Myint Kyi, Director General of Account Department under Central Bank of Myanmar, said.
WeChat Pay is now available at twelve places including TadarOo Airport in Mandalay and various restaurants, cafés and hotels in Yangon. The cardless payment system, like other conventional cards such as credit and debit cards allow users to pay fees by scanning a QR code.
"It is secure and safe for tourists to pay charges while visiting Myanmar. We want to boost foreign currency inflow into the country by offering safer and more secure methods of payment," U Sithu Phyo, Managing Director of Paypb Company Limited, said.
WeChat Pay has partnered with KBZ bank, one of the leading local banks, by opening an account with them, and they plan to partner with Thailand's PromptPay and Singapores NETSPay as well as other local mobile payment providers so that users can use the payment system while overseas.
The company registered WeChat Pay at Central Bank in February 2019 and it was approved on March 26 by Central Bank.