Myanmar News Updated
Highlight Myanmar News
---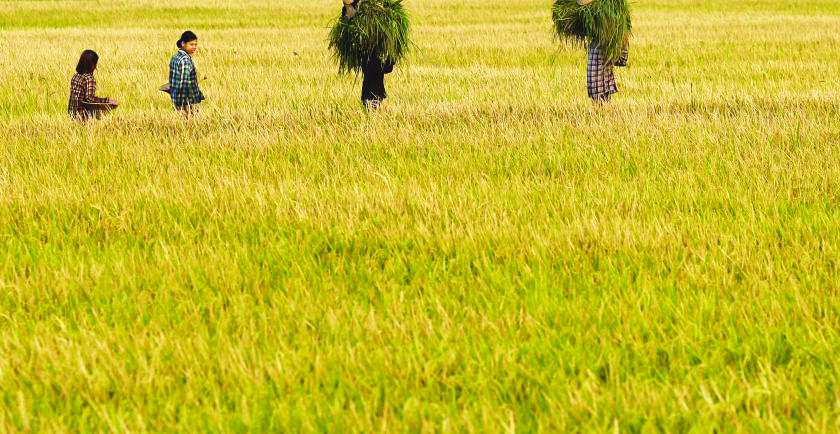 Myanmar Meets with China to Raise Rice Import Quota

12/03/2019
AUTHOR: SWE LEI MON
Myanmar will sign an MoU with China for rice trade, the request to increase the rice import quota to China by as much as 400,000 tons of rice per year, according to the statement of Myanmar Rice Federation.
The delegation led by Union Minister for Planning and Finance, U Soe Win, and officials from Union of Myanmar Federation of Chambers of Commerce and Industry (UMFCCI) and Myanmar Rice Federation (MRF) attended the 2nd China Myanmar Economic Corridor Forum held in Yunnan, China from February 18 to 23.
At the forum, both sides discussed the legal rice import quota of 400,000 tons of rice to China. Moreover, China pledged to crack down illegal rice import.
"The discussion is only a first step for a rice export deal between the two countries, China is still considering allowing rice export from Myanmar," said U Lu Maw Myint Maung, General Secretary of Myanmar Rice Federation.
"The two governments plan to sign an MOU for the rice exports," he added.
Rice export through border gates have decreased by half compared to the same period last year, it decreased after Chinese authorities cracked down on illegal rice imports that were going on for many months at the China-Myanmar boarder.
Myanmar exports rice to mainly China thorough its border gates, and to the EU and Africa through maritime trade.
In the 2017 - 2018 fiscal year, Myanmar exported 3.6 million tons of rice and broken rice worth $1.13 billion. However, rice export during the 2018 six-month transitional fiscal year did not meet the target of 2 million tons.
From 2018 April to 2019 February, Myanmar earned nearly $700 million from the export of over 2.1 million tons of rice.