Myanmar News Updated
Highlight Myanmar News
---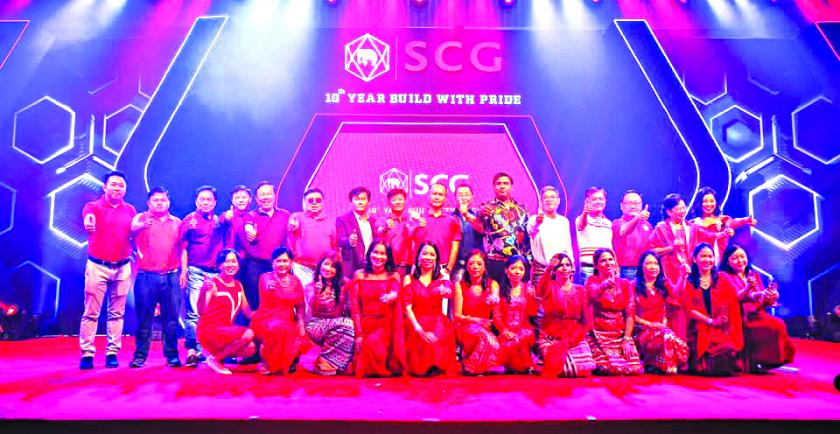 SCG Myanmar Holds Build Pride

17/06/2019
Author: Myanmar Business Today : SCG Myanmar organized "SCG Build Pride 2019" at Yangon Convention Centre in Inya Lake Hotel on May 24 to show appreciation for their partners.
The event was attended by officials from SCG and their partners, representatives and architects. Then the guests discussed better partnerships in the future, Thai artists entertained the guests with mirror dance and backlight performances based on SCG's theme "SCG Build with Pride 2019".
"Like this year's theme "Together for Future', SCG could not be make itself as a leading company in the construction sector without support from our valuable buyers and business partners. We believe that strong partnership can bring success. We always think about our economic partners and customers and this Build with Pride event is to show our gratitude," said Mr. Surachai Pornjindachote, Country Director of SCG Myanmar.
Moreover, SCG is conducting CSR activities for local communities such as providing health and medical services, education aids and residential buildings.
SCG has been operating in Myanmar for over 20 years and now has 5 branches and 340 employees producing cement and other construction materials.