Myanmar News Updated
Highlight Myanmar News
---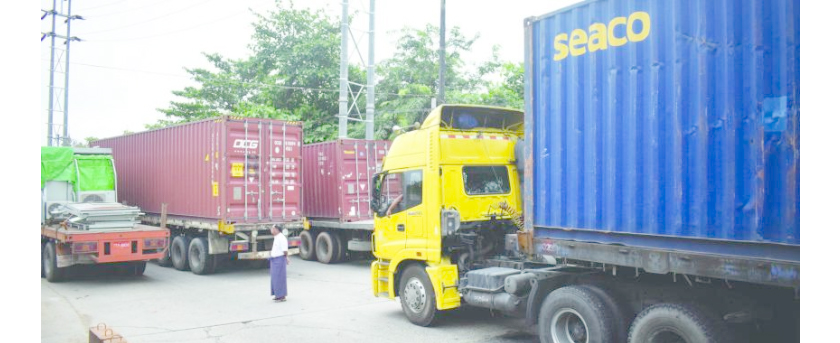 Yangon Freight Forwarders to Form Public Company

28/05/2019
AUTHOR: EI THANDAR TUN 
The Yangon Regional Transport Authority (YRTA) will organize freight forwarders who provide transportation services in Yangon Region, forming a public company under its oversight.
Although this will be a "public company", the term does not mean that it will be a company listed on the exchange market, as it the term implies with many other companies.
Y Phyo Min Thein, Chief Minister of Yangon, explained: "As the trucks are owned by individuals, it is difficult to administer them in areas of compliance. However, if these trucks are placed within a company, it will be easier to enforcing compliance with laws and regulations. Moreover, it will help reduce traffic congestion."
YRTA and Myanmar Container Trucking Association are currently in discussions to place all of the container trucks under the umbrella of the new company. The resulting oversight will help them to take effective measures against those who might otherwise be tempted to break the law by, for example, exceeding the posted speed limit or fleeing the scene of a traffic accident.
There will be other advantages in having these freight forwarders organized within a single company: one of the most important among these will be reduced costs. Currently, transportation charges to ship goods from industrial zones to ports would run about K100,000. Under the new company, the same service would cost less.
As of this writing, there are about 5,000 trucks providing transportation services in the area. Yangon Regional Government and Myanmar Container Trucking Association are preparing to build a special truck terminal at Thilawa Special Economic Zone.