Myanmar News Updated
Highlight Myanmar News
---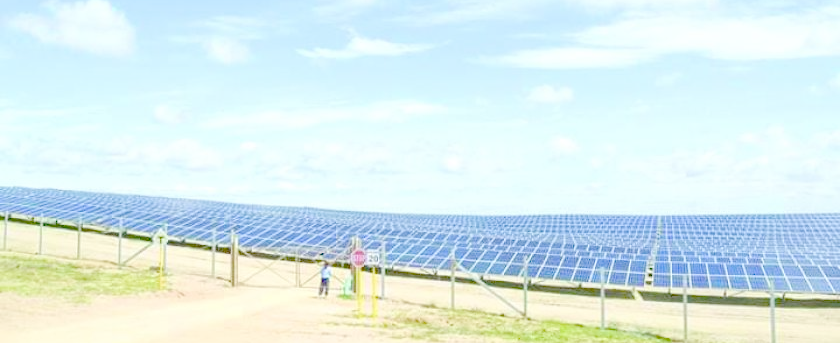 Solar Power Plant Opens in Magway

08/07/2019
AUTHOR: ZIN THU TUN
Thailand's Green Earth Power (GEP Myanmar Company Limited) on June 28 launched its $290 million solar power plant in Saku Township, Minbu District in Magway Region.
The plant has the capacity of producing 170 megawatts, it will become operation in four phases. The first three phases will produce 40 megawatts each, the fourth will produce 50 megawatts. The first phase of the project became operational in February 2018.
Upon completion, the plant will be able to generate up to 350 million kilowatt hours per year and will provide electricity to over 200,000 households.
Daw Aung San Su Kyi, the State Counsellor of Myanmar, also attend the opening ceremony of the solar power plant.
Since the plant does not depend on fossil fuels, it has various advantages. The plant will not produce emissions from burning fuel, this results in a lower environmental impact. Additionally, solar power plants require less maintenance, which will save long term operating costs the state counsellor said.
Soon after submitting a proposal to the Myanmar Investment Commission in March 2017, the solar plant received approval in early 2017.
In addition to Green Earth Power, Singapore-based Sembcorp Industries also launched their $310 million solar plant named Sembcorp Myingyan Independent Power Plant in March 2018. The installed capacity of the plant is 225 megawatts, it is located in Myingyan Township, Mandalay Region.