Myanmar News Updated
Highlight Myanmar News
---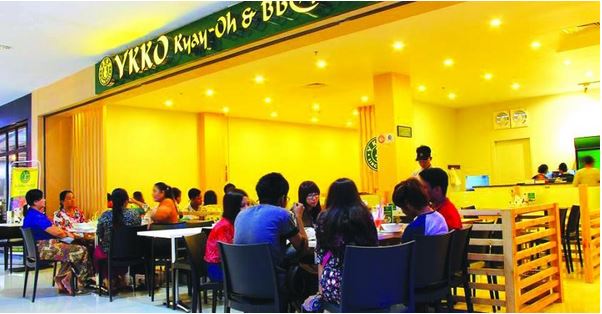 Yoma Strategic Acquires Majority Stake in YKKO

20/02/2019
AUTHOR: ZIN THU TUN
Yoma Strategic Holdings Ltd. ("Yoma Strategic") has acquired a 65% stake in Yankin Kyay Oh Group of Companies Limited ("YKKO"). YKKO was founded in Yangon in 1988 and has since grown to become one of Myanmar's largest restaurant chains with 37 outlets in Yangon, Mandalay, Nay Pyi Taw, Bago and Mawlamyine.
The total cash consideration to be paid is approximately MMK19.4 billion (US$12.6 million) which was arrived at on a willing-buyer willing-seller basis, taking into consideration, amongst others, the current and projected earnings of YKKO. The net tangible asset value of YKKO was approximately MMK6.22 billion (US$4.09 million) as of 30 September 2018. The consideration will be funded by internal resources and recent financing activities and upon completion, YKKO will become a 65%-owned subsidiary of Yoma Strategic.
YKKO is famous for its "Kyay-Oh", a popular vermicelli and flat rice noodle-based dish in Myanmar. While Kyay-Oh contributes the majority of YKKO's sales, the restaurant also offers a diversified menu ranging from Myanmar-style barbeque to Chinese and Thai dishes.
Mr. Melvyn Pun, CEO, Yoma Strategic stated, "YKKO is a much-loved brand in Myanmar and its Kyay-Oh has become a household name over the last 30 years. From humble beginnings as a family run restaurant to one of the country's most popular local F&B brands, YKKO is a true Myanmar success story and we are honored to help further its success going forward." .
Daw Yu Yu Lwin, Chairwoman, YKKO stated, "The company will continue to build on YKKO's core values of quality, cleanliness and service and our vision remains the same – to establish YKKO as a Myanmar brand that people will recognise, love and feel proud of. We are glad to partner with Yoma Strategic who share these same values and vision. My family started this business more than 30 years ago with a small humble shop in Yangon's Yankin township. Thanks to our amazing team who have been with us throughout the journey, YKKO now has a presence of over 30 stores across five cities. We look forward to further expanding our footprint across the country in partnership with Yoma Strategic."