Myanmar News Updated
Highlight Myanmar News
---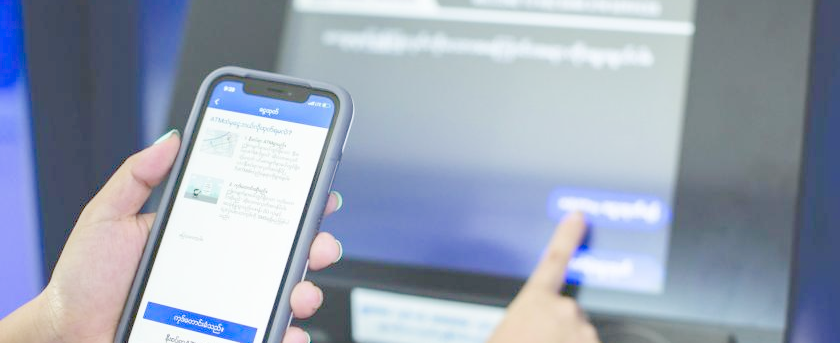 KBZ Bank Forges Path to the Future with New Mobile Wallet Service

08/07/2019
AUTHOR: EI THANDAR TUN
On June 26, KBZ Bank, a leading local lender, introduced a mobile wallet service. It allows users to withdraw money at any KBZ ATM machine across the country, without needing a card to do so.
KBZ Bank is the first among local lenders to introduce such a mobile wallet service. The service is a convenient way for users to withdraw money when they don't have their wallet or bank card with them.
Mike DeNoma, Chief Executive Officer of KBZ, said: "We believe KBZPay has ever-expanding value in today's world, that cardless no longer means cashless. We are continually developing new KBZPay features for customers, many of whom we believe will only carry their phone instead of a physical wallet in the near future."
Currently, KBZPay has around two million users, and the mobile wallet allows users to save money in the mobile app, and to withdraw it when necessary.
KBZPay users can 'top up'their phone, buy an internet package, transfer money, and pay bills using the service.
Anyone can open an account with a phone number by downloading the KBZPay app, either through the Google Play Store for Android users, or for the Apple App Store for iOS users. Then can also download it directly at: http://www.kbzpay.com