Myanmar News Updated
Highlight Myanmar News
---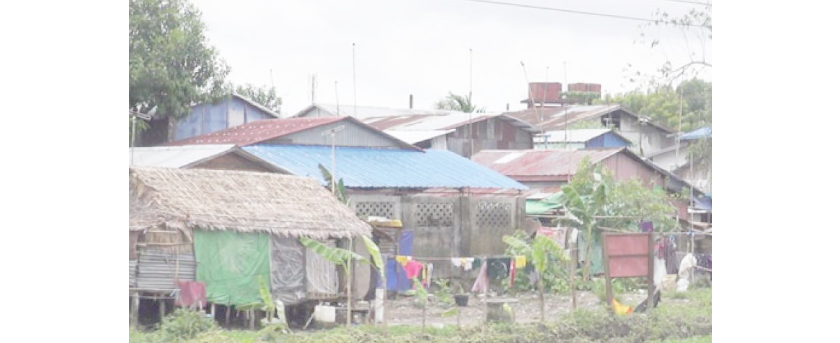 Yangon to Start Housing Projects for Squatters This August

08/07/2019
AUTHOR: EI THANDAR TUN
Yangon Regional Government will start building housing projects for illegal squatters on government-owned land in six Yangon townships.
At a press conference held at the Yangon Regional Government's office, U Phyo Min Thein, Chief Minister of Yangon, said that under his leadership, they will built 10,000 single-family houses in each of the six selected townships of Yangon.
The townships selected are Hlaingtharya Township, Shwepyithar Township, and four townships in Dagon. Building a single-family house will cost around K3 million, and non-governmental organizations (NGOs) will provide funds to squatters who want to build their own houses.
U Phyo Min Thein explained: "The government will grant land for squatters to build single-family houses. NGOs will provide loans to the squatters. This project is jointly implemented by the Yangon Regional Government, the Ministry of Construction, and NGOs. However, we will not allow the lands that the government provides to be transferred or resold."
It is hoped that providing lands, and helping squatters to build their own homes, will address the issue of illegal squatters in Yangon, and improve their standard of living.
The loans will only be provided to actual squatters, not to impostors who pretend to be squatters in order to exploit the government's scheme.
According to official data from the government, there are over 150,000 squatters in Yangon Region. Most of them are from Ayeyarwady Region, Magway Region, Bago Region, and Rakhine State.