Myanmar News Updated
Highlight Myanmar News
---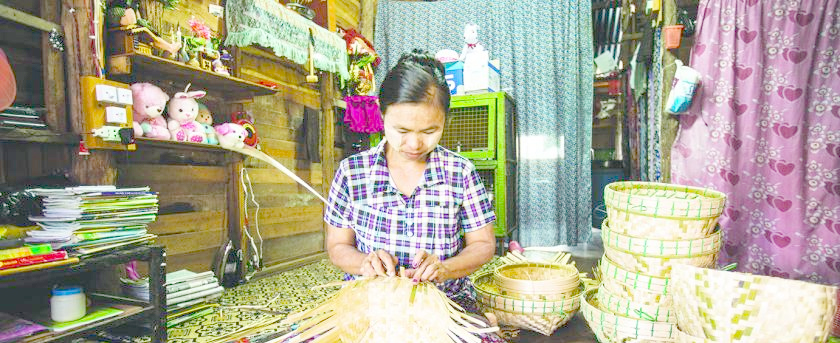 DAWN and Software Group Team Up to Accelerate Financial Inclusion in Myanmar

21/05/2019
AUTHOR: EI THANDAR TUN 
Early Dawn Microfinance Company, Ltd. (DAWN) is partnering up with the global technology company Software Group to provide efficient and affordable financial services to Myanmar's people. The institution will implement a Digital Field Application (DFA) solution to improve operations in the field, streamline operational workflows, and improve convenience for clients.
DAWN, one of Myanmar's largest microfinance institutions, operates across six regions in the nation. It provides financial tools and education to its clientele of over 200,000 micro-, small-, and medium-sized business owners – most of whom are women. The institution's loan officers, who play a major role in reaching the financially excluded, currently face challenges in efficiently servicing clients because of paper-based field processes, not to mention trips to and from various branch locations.
With the adoption of the DFA solution by Software Group, DAWN staff will have more time to spend in the field, supporting micro-entrepreneurs and small-to-medium-sized business owners across Myanmar. This will boost sustainable growth in low-income communities.
Software Group's DFA will empower DAWN's loan officers through a mobile app; it will operate bilingually in both Myanmar and English, and run on Android OS tablets. Client onboarding, loan application registrations, loan repayments, and other valuable services will be digitized and performed independent of branches, even in areas with no online connectivity. Through this digitization and automation, DAWN expects to improve processing efficiency and significantly reduce loan turnaround times.
"DAWN is committed to leveraging technology and transformative digital solutions, in order to be a relevant digital financial services provider in Myanmar," Gonzalo Gonzalez, CEO of DAWN, explains. "The DFA Project will allow us to increase our operations and outreach, and deliver high-quality financial services to more of the underserved. Working with Software Group to implement the DFA Project will not only improve our internal processes and productivity, but it will also improve our staff and client experience."