Myanmar News Updated
Highlight Myanmar News
---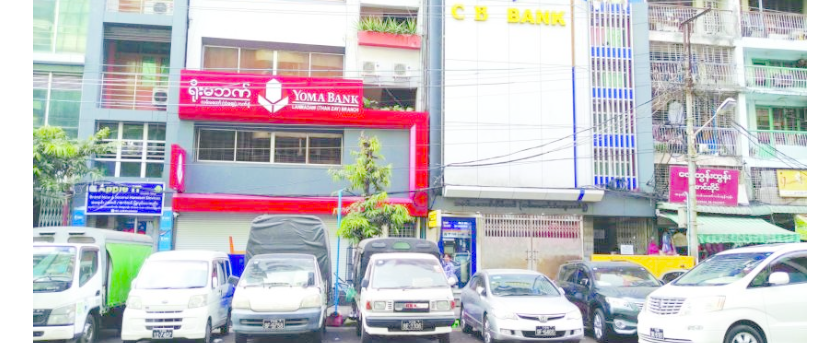 Yangon to Build Automated Car Parks to Alleviate Parking Congestion

08/07/2019
AUTHOR: EI THANDAR TUN
Faced with ongoing issues with a lack of automobile parking spaces, the Yangon Regional Government is taking steps to remedy the issue. Earlier this year, the government invited investors to submit a Request for Proposal, and now it is inviting tender applications to build smart parking lots in six Yangon townships: Latha, Pabedan, Lanmadaw, Kyauktada, Pazundaung, and Botahtaung.
Given the fact that Yangon does not have enough room to provide parking spaces for cars, the government plans to implement an automated (car) parking system (APS); it will then offer parking places to people at reasonable fees, according to U Phyo Min Thein, Chief Minister of Yangon, who spoke on the subject at a press conference.
Currently, people can park their cars in public spaces without charge, but there simply is not enough space for the increasing number of cars in Yangon.
There are around 7.4 million vehicles in Myanmar, and about 900,000 of them are in Yangon, according to data from the Department of Road Transport Administration.
Private cars, taxis, and vehicles used for business are parking on the streets and roads of Yangon, causing traffic jams. There are also reports of fights between vehicle owners as they vie for the space to park their cars.
Because of the ongoing – and increasing levels of – parking congestion, the regional government decided that it needed to start the process of determining what could be done to help the situation. The Yangon City Development Committee and the Yangon Regional Government conferred with experts and produced a survey and feasibility study.
U Phyo Min Thein said: "As it is impossible to build high-rise parking garages, we will instead build automated car parks with elevators, which will enable the parking and retrieval of the cars. The fees might be a little high, but we will try to set these at a reasonable rate that car owners can afford. We will implement this step-by-step."