Myanmar News Updated
Highlight Myanmar News
---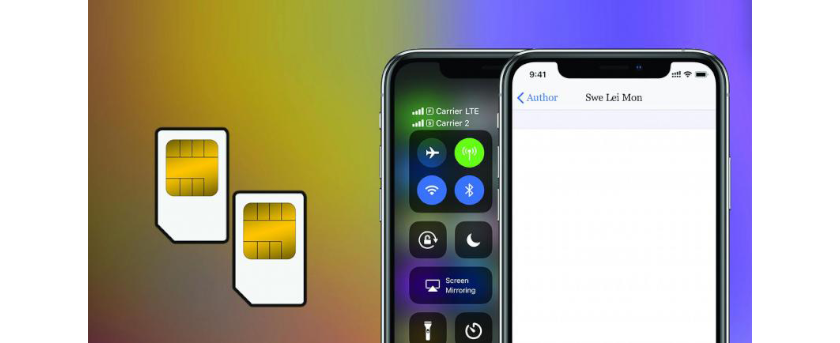 Telecom Operators Allowed to Sell Only 2 SIM Cards Per ID Card

02/04/2019
AUTHOR: SWE LEI MON 
Telecom operators are not allowed to sell more than two SIM cards to an individual starting from April 1. The purpose of the change is to protect the privacy of users, according to the Department of Post and Telecommunications under Ministry of Transport and Communications. The Ministry has ordered all operators not to sell more than two SIM cards per identity card, and the Ministry will ban all other sim cards from that telecom from being registered under a single ID card. The reason is twofold.
Mobile phones have come a long way. In 2001, a single SIM card cost $3,000. Fast forward to 2019, and you have an example of someone purchasing ten SIM cards for K300 each. The reason for purchasing ten is because the telecom's SIM card featured a bonus 1GB data pack and calling minutes, a value well above the SIMs purchase price of K300. This is an example of abuse of the promotion, and one reason why experts have urged the government to regulate the system.
On the other hand, many people in Myanmar are using more than two sim cards at a time. The reason is based simply on the need to save as much money as they can. They will often switch the sim cards out based on various promotions being offered from telecom operators. This is an example of market forces at work, where consumers drive the prices for goods and services. However, this should remain unchanged with the new order on purchasing SIMs. The assumption is that a consumer can still buy 8 SIM cards in total with their ID card, two from each telecom, but will be banned from purchasing more than two from a single telecom.
The second reason — and more importantly — for the change is to have greater security.
Back in 2016, the Ministry of Transport and Telecommunication urged consumers to register their SIM cards by showing an identity card such as a drivers license or passport when purchasing a SIM at a mobile shop.
However, most people did not comply with the directive from the Ministry because they don't want to go back to the mobile shop in person to register, or they thought the process of registering online was too complicated.
Because of the forces of market competition, companies wanted to make it easy for consumers to buy from them instead of another company, so they would register all the SIM cards themselves under a single identity card.
Naturally, this causes difficulties for the government with security measures and in protecting people's privacy. How so? With a pre-registered SIM card, you can easily set up an anonymous Facebook account under a pseudonym. The practice has been blamed for hate speech and inciting riots through fake accounts on Facebook.
Rightly so, the government would like to crack down on this loophole to prevent further security issues.
The ministry is now advising people not to buy SIM cards from street vendors who are mass registering SIM cards under random IDs. The ministry will also announce separate instructions to take action against scofflaws.